Regular Visits for Ongoing Health Maintenance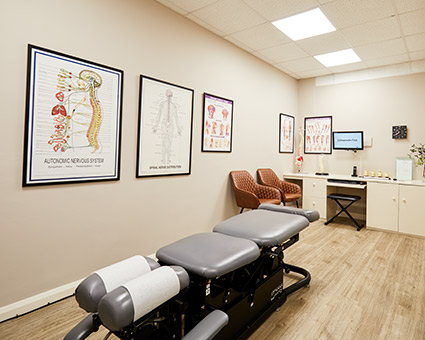 Once your tailored treatment program begins, you'll be scheduled for regular visits to our clinic. The frequency of these visits will be determined through collaboration between you and your chiropractor, ensuring they are in line with your specific health needs.
Your Chiropractic Adjustment
During each of these regular visits, your chiropractor will provide adjustments as necessary. A typical Regular Visit usually lasts about 10-15 minutes. After your chiropractic adjustment, it's recommended to allocate an additional ten minutes for a brief walk. This gives your body the opportunity to adapt to the changes made during the adjustment, ultimately promoting better results.
Payment and Scheduling for Future Appointments
You have the flexibility to handle payment and schedule your next appointments either before or after your treatment. If you decide to opt for one of our payment plans, you can also pre-book multiple appointments. This option is especially beneficial for individuals with specific scheduling preferences who prefer appointments on specific days or at specific times.
When you're ready to take proactive steps towards improved health, feel free to reach out to us at Chiropractic First to arrange your initial visit.
BOOK ONLINE »

---
Chiropractic First Regular Visits | 01273 324466