Regular Visits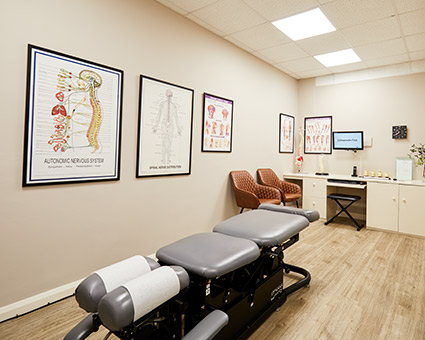 Once your treatment program begins, you will come into the clinic for adjustments as regularly as you and your chiropractor agree is necessary.
Your Chiropractic Adjustment
Each time the chiropractor will adjust you as needed, with each Regular Visit taking a total of about 10-15 minutes. After each chiropractic adjustment you should allow an additional ten minutes to go for a walk in order to give your body an opportunity to adapt to the adjustments made.
Payment and booking of further appointments can take place either before or after the treatment. If you decide to opt for one of our payment plans, you can book a number of appointments in advance. This is particularly helpful for patients whose schedule means they prefer to have their appointments on a particular day/at a particular time.
When you're ready to take action, ring us at Chiropractic First to arrange your first visit.
CONTACT US »

---
Chiropractic First Regular Visits | 01273 324466