Chiropractic Care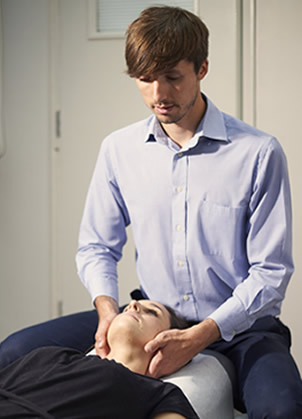 At
Chiropractic First
we use a number of highly-effective adjusting approaches to help improve spinal biomechanics and reduce nervous system interference. The approach we use is based on our clinical judgment and years of experience.
Chiropractic is a healthcare profession that focuses on diagnosis, treatment and prevention of mechanical disorders of the musculoskeletal system, with special emphasis on the spine. It emphasises manual therapy including spinal manipulation and other joint and soft-tissue manipulation, and includes exercises, and health and lifestyle counselling.
Chiropractors are regulated by statute and may therefore refer to conditions for which suitably qualified medical advice should be sought, provided they hold convincing evidence of the efficacy of their treatments.
Primary adjusting techniques we use include:
Diversified – After identifying which vertebrae have lost their normal motion or position, a specific manual thrust is applied to free up "stuck" spinal joints.
Gonstead – This technique relies on very specific posterior-to-anterior adjusting movements performed in the prone and sitting positions.
Activator Methods® – This is a system of spinal evaluation combined with a handheld adjusting instrument that delivers a consistent, low-force thrust.
Schedule an appointment today!
If you've been to a chiropractor before and prefer to be adjusted in a particular way, let us know. We want you to relax, enjoy and fully benefit from your chiropractic care.
CONTACT US »
---
Chiropractic Care Hove, Brighton SXE | 01273 324466