Meet Dr Lewis Kingsnorth, DC MChiro
(Doctor of Chiropractic)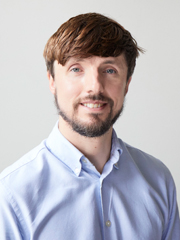 Welcome to Chiropractic First
Whether it's to relieve pain & symptoms, performance in sport, work, home life, or general mobility, I am dedicated to help you achieve your goals through chiropractic care."
Chiropractic has played a huge role in my health from a young age. At 18 years old, I suffered a disc prolapse from a significant impact trauma during sport. Chiropractic treatment allowed me to get back into sport and pain-free within 6 months. I have continued with regular chiropractic treatment ever since. I have a strong background in rehabilitative exercise, movement patterns, and biomechanics, which is an essential counterpart to maintain the long term stability of my back. My passion and skills in chiropractic lie in spinal diagnoses, disc problems, degenerative arthritic conditions and a key focus on long term solutions for my patients.
Outside the Clinic
Outside of chiropractic, you will find me at the local volleyball court, skiing or hiking with the dog. Ask for a call back to discuss.
Welsh Institute of Chiropractic – Masters of Chiropractic Upper Class Honors
Member and insurance via the United Chiropractic Association.
Accreditation held by the General Chiropractic Council.
---
Dr. Lewis Kingsnorth (Doctor of Chiropractic) | 01273 324466