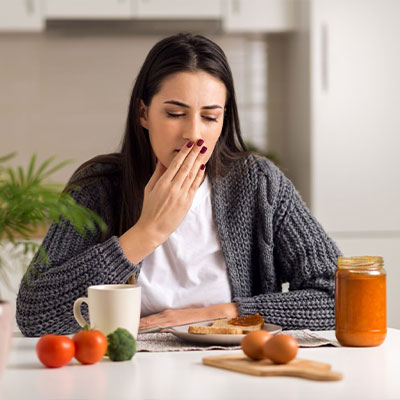 Food Intolerance Testing-Blood Tests
Cutting-Edge Home-to-Laboratory Testing Kit
Uncover the mystery of your food and drink intolerances with our all-encompassing test kit, meticulously designed to assess 200 potential culprits. The process couldn't be more straightforward: collect a tiny finger-prick blood sample, mail it for analysis, and receive your comprehensive results within just 7 days. No need for face-to-face appointments or interactions.
Empower Your Lifestyle Through Knowledge
Gain a profound understanding of which foods and drinks might be causing discomfort within your body. Armed with your test results, you'll be equipped to make informed dietary choices that are in harmony with your well-being.
In-Depth Food-Specific IgG Analysis
Our test doesn't just scratch the surface. It delves deep, examining all four subtypes of food-specific IgG. This comprehensive analysis provides a detailed profile of your body's reactivity to various foods and beverages.
Seamless Blood Sample Collection
We've made it easy with a simple finger-prick blood test that minimises any inconvenience.
Professionally Accredited Laboratory Analysis
Your blood sample will be scrutinised by our fully accredited laboratory technicians. Rest assured, you're in expert hands, and the results are guaranteed to be accurate.
Clear Results Presented in Traffic Light Values
Understanding your results is a breeze with our user-friendly presentation. We use a traffic light system to indicate reactivity levels: high, borderline, and normal.
Track Your Progress
Included with the kit is a food and drinks diary, enabling you to monitor your dietary habits and track any changes as you optimise your nutritional choices.
Important Note
While we are committed to empowering you through knowledge, please be aware that this test is not suitable for individuals who are pregnant or breastfeeding. Your health and well-being remain our utmost concern, and our goal is to equip you with the insights you need to make informed dietary decisions.
---
Nutrition Hove, Brighton SXE | 01273 324466