Massage Therapists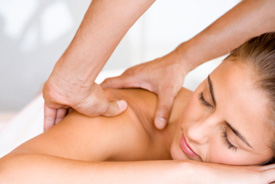 At Chiropractic First we understand the importance of treating you as a whole person and therefore encourage the use of massage therapy alongside our treatment.
Massage therapy and chiropractic are complementary to one another as chiropractic aids the restoration of normal joint mobility and function and massage therapy restores balance to the surrounding muscles. Many of our patients benefit from combining massage therapy with their chiropractic care. However, massage therapy is also effective when used alone. Another great benefit of massage therapy is the promotion of relaxation and an increased sense of well being.
MASSAGE THERAPY »

Meet Linda Thaper, Massage Therapist
Linda Thaper has practised massage in a wide variety of settings for over 15 years. She applies deep trigger point and stretching techniques to help longer standing problems, particularly useful in the shoulder and neck area. Linda uses reflexology, aromatherapy, deep tissue and Indian head massage techniques to complement chiropractic care and help speed recovery.
People of all ages and levels of physical fitness can gain great benefit from massage therapy. Those with certain health conditions may not be suitable for massage therapy and this will always be discussed during your initial consultation.
Chiropractic First has been providing quality chiropractic care and massage therapy to the East Sussex community of Brighton and Hove since 2006. Please contact Chiropractic First to make an appointment today.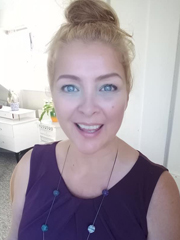 Alice Reeve
Alice began her healthcare career with a 3 year diploma program in Canada where she obtained her RMT letters.
Alice has now been a registered medical professional for 11 years.
Her attention is on integrated holistic treatments with the focus on collaborative modalities such as chiropractic.
Adding to her skill set with certificates and diplomas in reflexology, Thai massage, aromatherapy, and Cervical spine osteo she is well equipped to address complex medical conditions. Her result driven client treatment plans will focus on regaining function, mobility, and reduction of pain.
If you are looking for relief from headaches, RSI, injuries, strains and sprains along with the common issues of modern life such as tech neck, Alice is here to help you improve your well-being.
Diploma of Higher Education in Thai Yoga Massage Diploma of Higher Education in Cranial & Cervical-Spine Techniques Diploma of Higher Education in Sacral & Lumbar Techniques Diploma of Higher Education in Reflexology Bachelor's in Registered Massage Therapy
---
Massage Therapists | 01273 324466