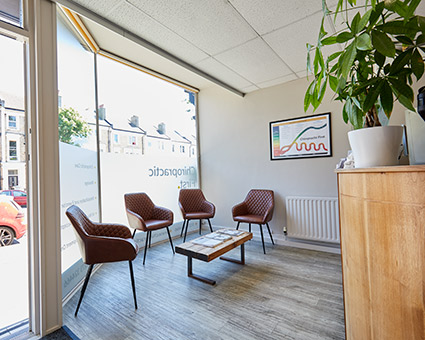 Your First Visit
Getting To Know You and Listening to Your Health Goals
On your first visit, our reception staff will provide you with our new patient health history form. If you have completed our online forms from our New Patients page, then please bring the forms with you to the appointment.
Once you have completed the New Patient Form you will follow your chiropractor to the consultation room for your examination. You will then have the opportunity to tell him/her, in your own words, what is troubling you and how it is affecting your quality of life.
Thorough Examination
Your chiropractor with take you through a full examination, consisting of orthopaedic and neurological tests as well as a computerised spinal muscular scan. If clinically necessary, your chiropractor may recommend that you have digital X-rays. These are taken on the day at Chiropractic First.
Depending on the complexity of your case and on the examinations required, this appointment may take between 30-45 minutes.
Next we will schedule your Second Visit at your earliest convenience.
CONTACT US »
---
Chiropractic First Initial Visit | 01273 324466