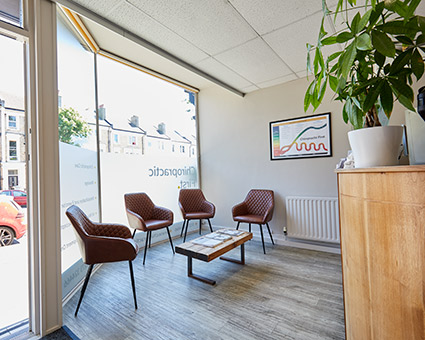 Your First Visit
Initial Patient Visit and Health Assessment
Upon your first visit, our administrative staff will provide you with our new patient health history form, or you may have complete via our online booking facility.
Subsequent to the completion of the New Patient Form, you will be escorted to a consultation room where you will meet with your chiropractor for an in-depth examination. During this session, you will have the opportunity to articulate your concerns in your own words, detailing the nature of your discomfort and its impact on your overall quality of life.
Comprehensive Examination and X-rays
Your chiropractor will then conduct a comprehensive evaluation encompassing orthopaedic and neurological assessments. In cases where it is deemed clinically necessary, your chiropractor may recommend digital X-rays, which can be taken on the same day at our facility.
The duration of this initial appointment is contingent on the intricacy of your condition and the extent of examinations required, typically ranging from 30 to 45 minutes.
Following this initial visit, we will proceed to schedule your Second Visit at your earliest convenience. During this subsequent appointment, your chiropractor will discuss their findings with you, propose a tailored treatment plan, and commence the chiropractic care regimen in alignment with your specific health goals.
We emphasize the importance of transparent communication throughout this process and encourage you to ask questions and express any concerns you may have regarding your treatment plan or any procedural inquiries. Our chiropractic team is committed to working collaboratively with you to address your health issues and assist you in achieving your desired health goals.
BOOK ONLINE »
---
Chiropractic First Initial Visit | 01273 324466